Conscious Comedy Course
On Zoom
(In person for locations with higher enrollment.)
"It was my first time and I didn't bomb! That's Amazing."
Amy A. - Sommelier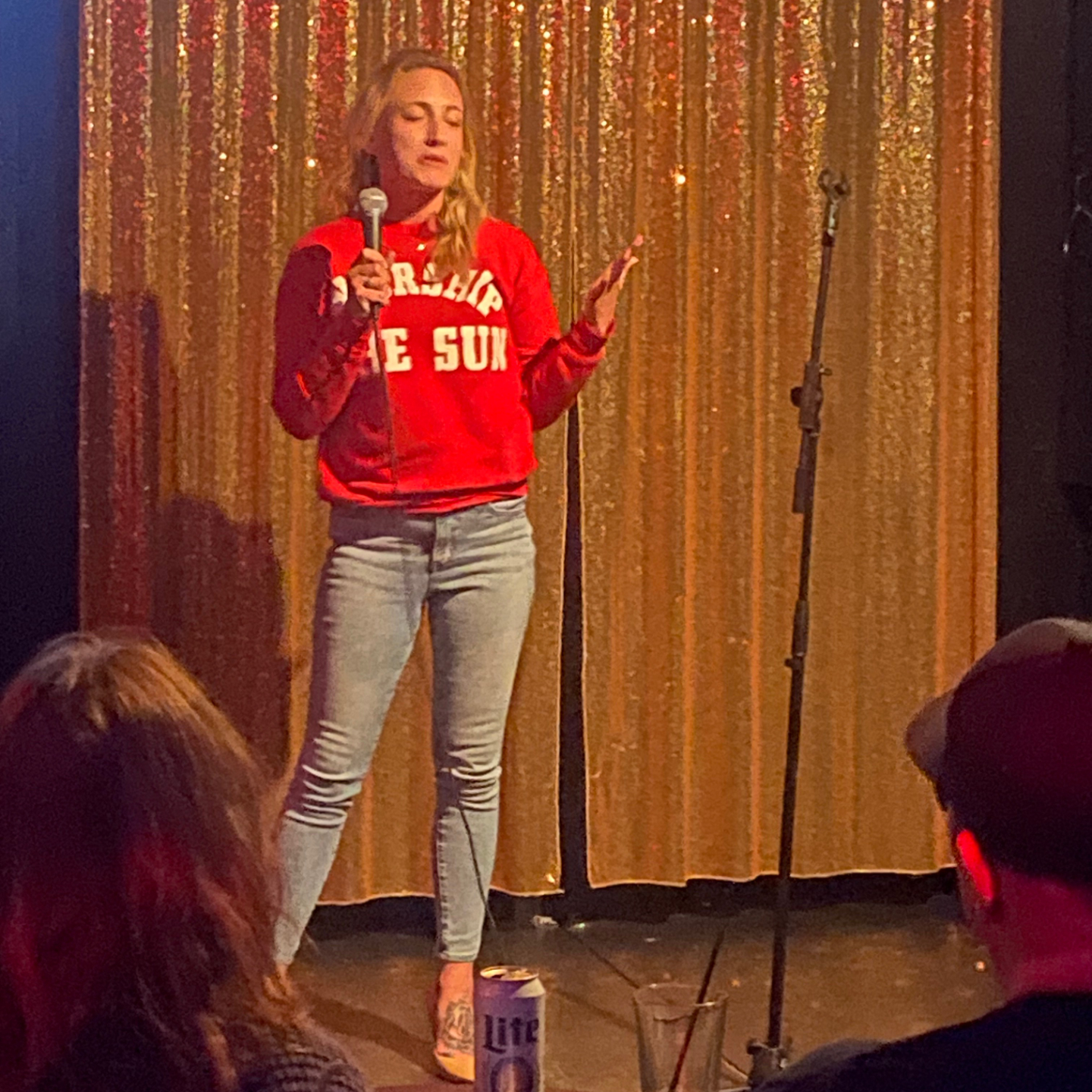 Speak Your Truth
Bring YOUR unique experiences to the world free of shame or worry from judgement.
(Kailee above has  had HIV since birth. She openly tells jokes and brings laughter to others regarding the childhood physical challenges and the stigma she faced).
Boost Your Confidence 
Performing in front of an audience will have you ready for anything. Boardroom, work presentations or in your personal life.
(Amy always wanted to try comedy but felt undermined by her family. Finally she took the plunge and felt confident and empowered).
Reduce Anxiety & Stress 
Randy was petrified  before the performance.  He called his sponsor and prayed before his set (he is a recovered drug addict). He had the most amazing comedy set and feels free of that type of anxiety. Healing not only himself but others via laughter as they related to his jokes onstage.
"I got to express myself in away that I have been wanting to do since I was young and I finally have the vocabulary and where withall to do it.  It is really liberating that I got to do something I wanted to do when I was younger. I highly recommend it."
Testimonial
Amy Atthajaroon- Student
"This class was amazing. I had zero confidence going in. I never thought I could get up in front of a crowd, but after only four classes, I was able to not only to perform, but perform confidently in front of a crowd and the response from the crowd was spectacular. I would highly recommend this class to anyone who has an interest in comedy. I was taught how to use life experiences to my benefit.
Testimonial
Randy Cusick - Student
Becoming TraumaWise CEO 
 
Renae Dupuis M.Div., is an educator of trauma-informed care with over a decade of caring for trauma-impacted youth.
"Play disarms fear. What a great gift Paula is giving the world. Creating that space for people to tell their stories in a safe space with other people. It's a big deal".
"This will change your life. It is more than a comedy class."
Paula Jane Newman is known as the, "Real Deal", an English comedian, actress, voiceover artist, meditation instructor, event speaker and educator. A graduate of Carnegie Mellon University, she travels the world inspiring others with her "cleanish" comedy, meditation wisdom and life story.
Paula has performed on line ups including Margaret Cho, Darrell Hammond (Saturday Night Live) and more. Notable Los Angeles stages include, The Comedy Store, The Laugh Factory, Flappers, The Comedy Chateau to name a few. Internationally at the Sydney Comedy Club, Happy Endings Comedy Club (Sydney), the Edinburgh Fringe Festival and all over the United States. She loves to MC/Host corporate/charity events where we are all working towards a higher goal.
Paula began teaching as a teenager touring with theatre in education programs in the south of England. She has since taught and spoken in the Los Angeles School District, Theatre Arts Youth, Theatre Phoenix, LA's BEST afterschool programs, yoga studios across the world and conferences for businesses and addiction. She was part of a team headed to the Cambridge University's Press Bio Ethics in Education Conference - "Getting to Yes', as the improv instructor working with doctors to reduce unconscious bias but COVID happened.
She has appeared as our meditation founder for CBS' GoodDay Sacramento, ABC's Celebrity Wife Swap (as George Hamilton's meditation teacher), Fox21's Loving Living Local, numerous podcasts, and various publications. 
The Course Outline
5 week class structure leading to performance.
On Zoom LIVE IN PERSON!
Anyone around the world may participate.
Week One - WELCOME and finding your funny ! What/Who are you?
Week Two - Getting your game on!
Week Three - Set creation and feedback
Week Four - Rhythm - the secret ingredient!
Week Five - Polishing it up
PERFORMANCE - Invite family and friends to laugh! The performance is integrated with working comedy pros and proceeds benefit the nonprofit.
A safe teaching space
Taught by comedy professionals
Get a 3 minute filmed set to show your friends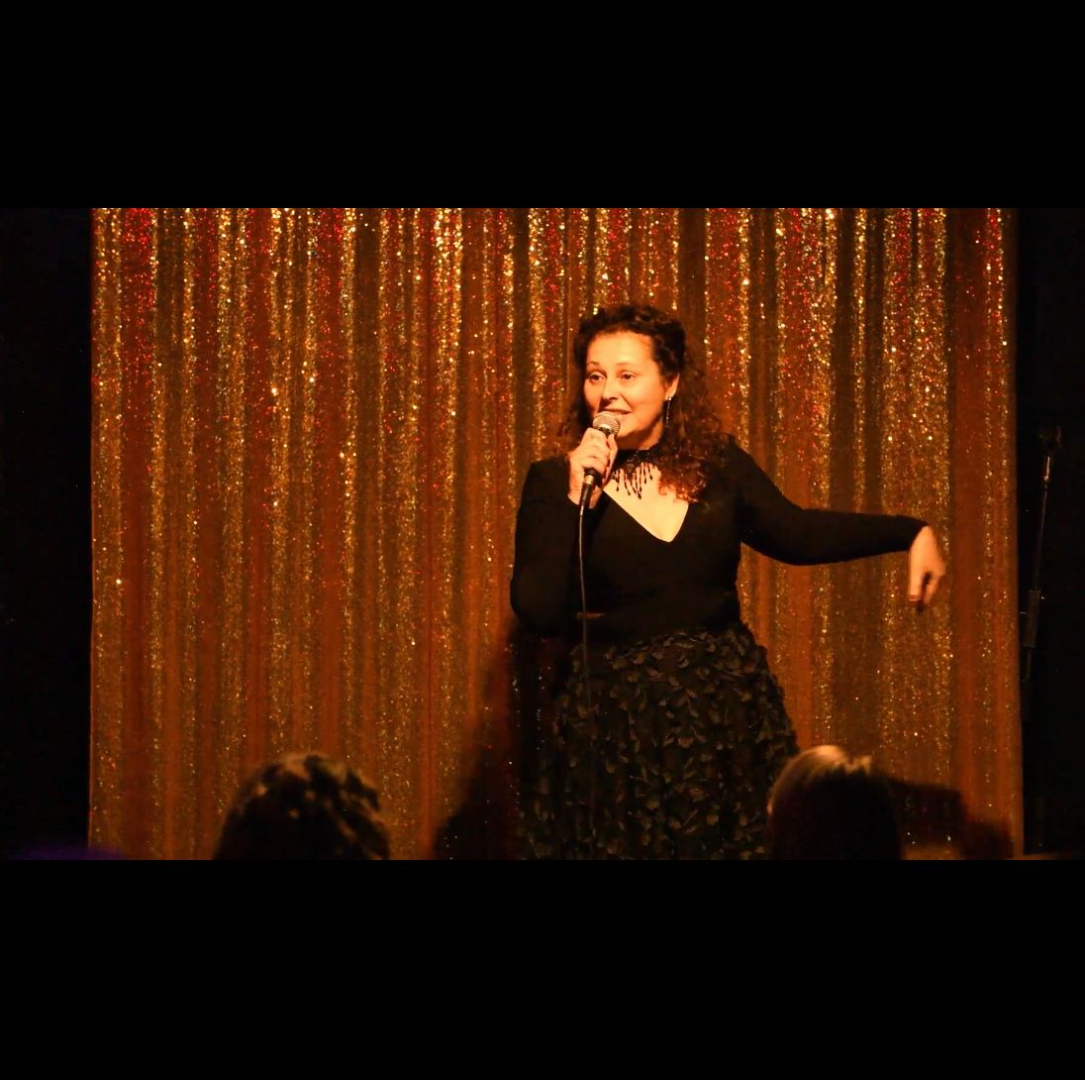 How we are Different
  We value teaching as a meritorious and rare talent. A true teacher inspires the student to explore and follow their own innate wisdom, not mimic a celebrity. The fundamentals of joke telling and comedy can be read in a book. Our innovative teaching method has students finding their own voice at lightning speed and expressing their innate truth. The results are astounding and students surpass years of typical comedy struggles. Of course our teachers are also working professionals.
Healing through Comedy. Rise Up Comedy, is an innovative minority-based collective (female, BIPoC, LGBT, Mental and/or Physical Disabilities) and outreach project of Aware Meditation Inc. Rise Up Comedy produces shows with clean (ish) comedy that are free of racism, sexism, prejudice, and abuse.
We teach comedy newcomers and performers  in a safe environment, free of shaming, prejudice and encourage members in underrepresented groups to enter the comedy world (BIPoC, LGBTQ, Women & 50+) and to take their place on the stage.
We foster the healing element of Laughter, not only for audience members but also for the performers. There is no suffering with our class experiences.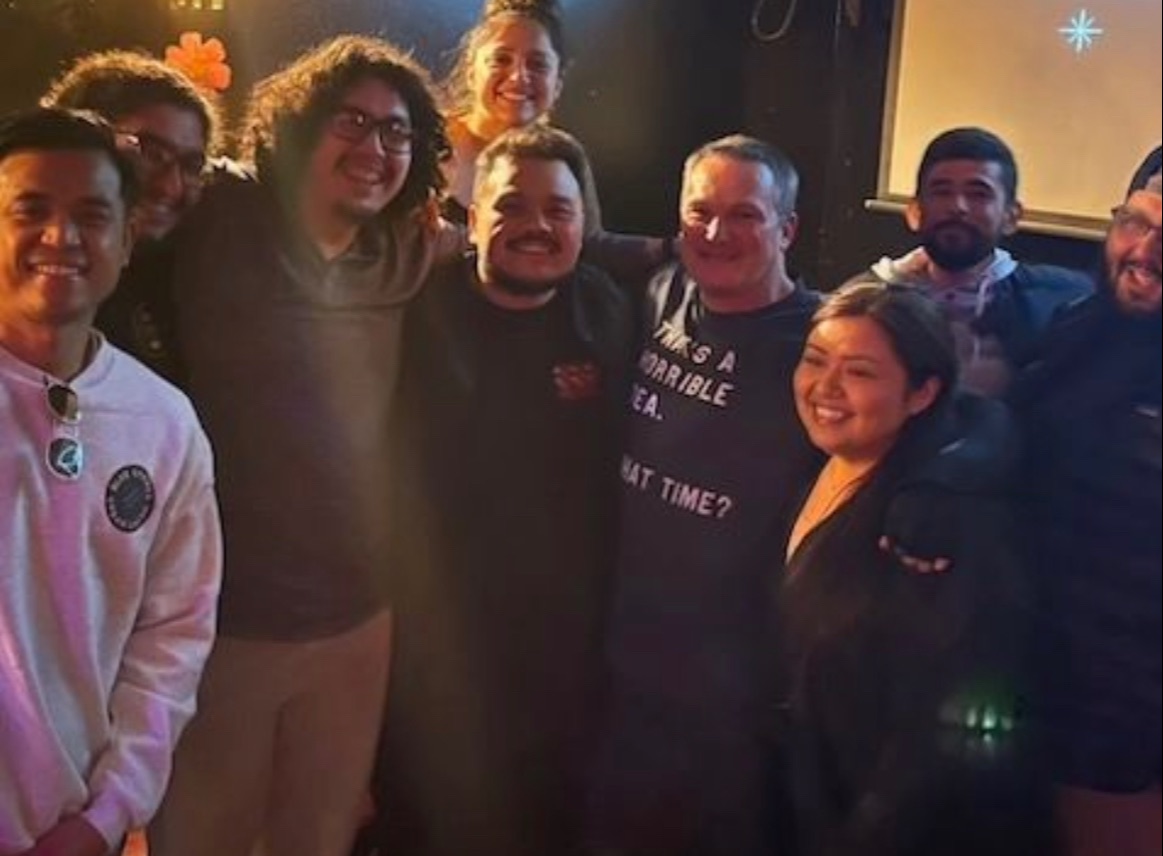 This is  for you if you wish to...
 Improve your speaking skills
Build confidence
Take more risks in life
Reduce anxiety and fear 
Try comedy for the first time
Improve your comedic skills in a new methodology
Improve mental and physical health
Reduce emotional blocks in your relationships
Speak your authentic truth in a supportive process
Expand your horizons and try something new
Early Bird Discount through December 31, 2023
USD$125 - normaly USD$250
Includes All 5 Sessions plus the performance
Use code COMEDY for 50% OFF